"Restaurant du Crabe d'Or," named after one of Vang Vieng's most famous caves, offers a range of culinary options and a romantic dining experience.
It features an indoor seating area, to enjoy the air-conditioned comfort of an elegantly set-up room on the first floor, as well as an outdoor seating area, to take full advantage of the river view and tropical garden with a magnificent backdrop of limestone mountains.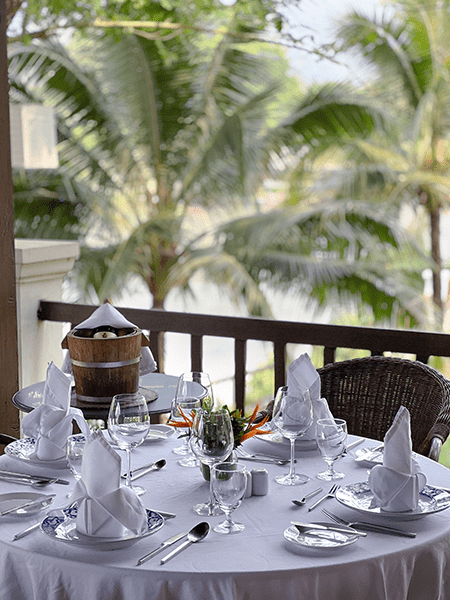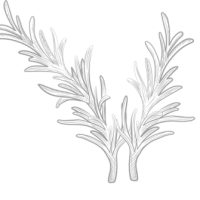 Serving Times
Breakfast:
7:00 am to 10:00 am
Lunch:
11:30 am to 2:30 pm
Dinner:
6:30 pm to 9:30 pm
The cuisine of Laos, much like the cuisine of Isan, is unassuming but packed with flavors.  Both Isan and Lao food make ample use of vegetables and bitter flavors with a unique way of marrying herbs, chilies, and fermented meat and fish.
Our degustation menu will help you discover these flavors with a selection of dishes coming from different parts of the country.  These dishes include a laab, often said to be the national dish of Laos.  It is essentially a salad made from ground meat or fish and herbs, laced with fish sauce and lime juice and topped with a powder made from dry ground rice.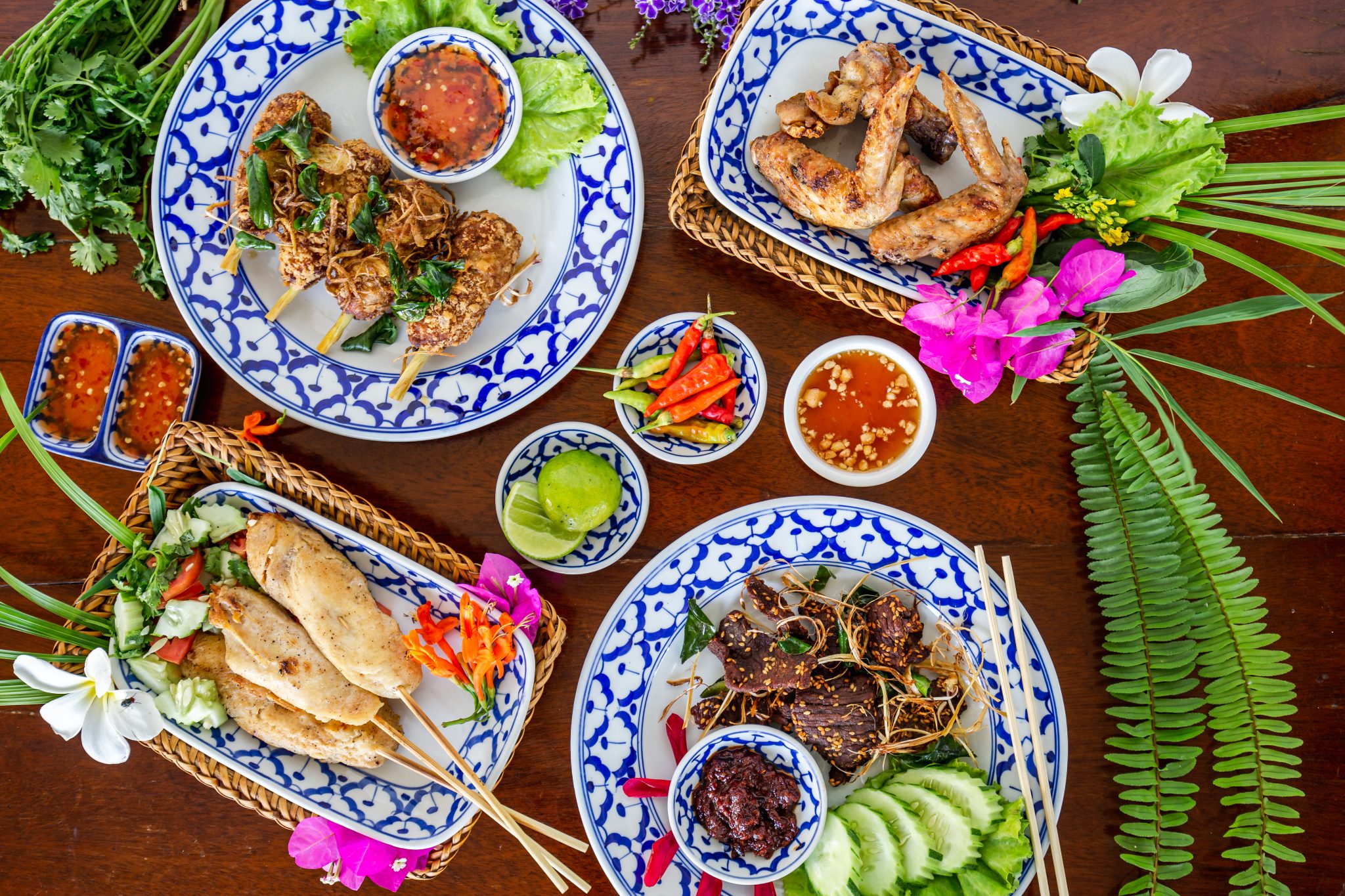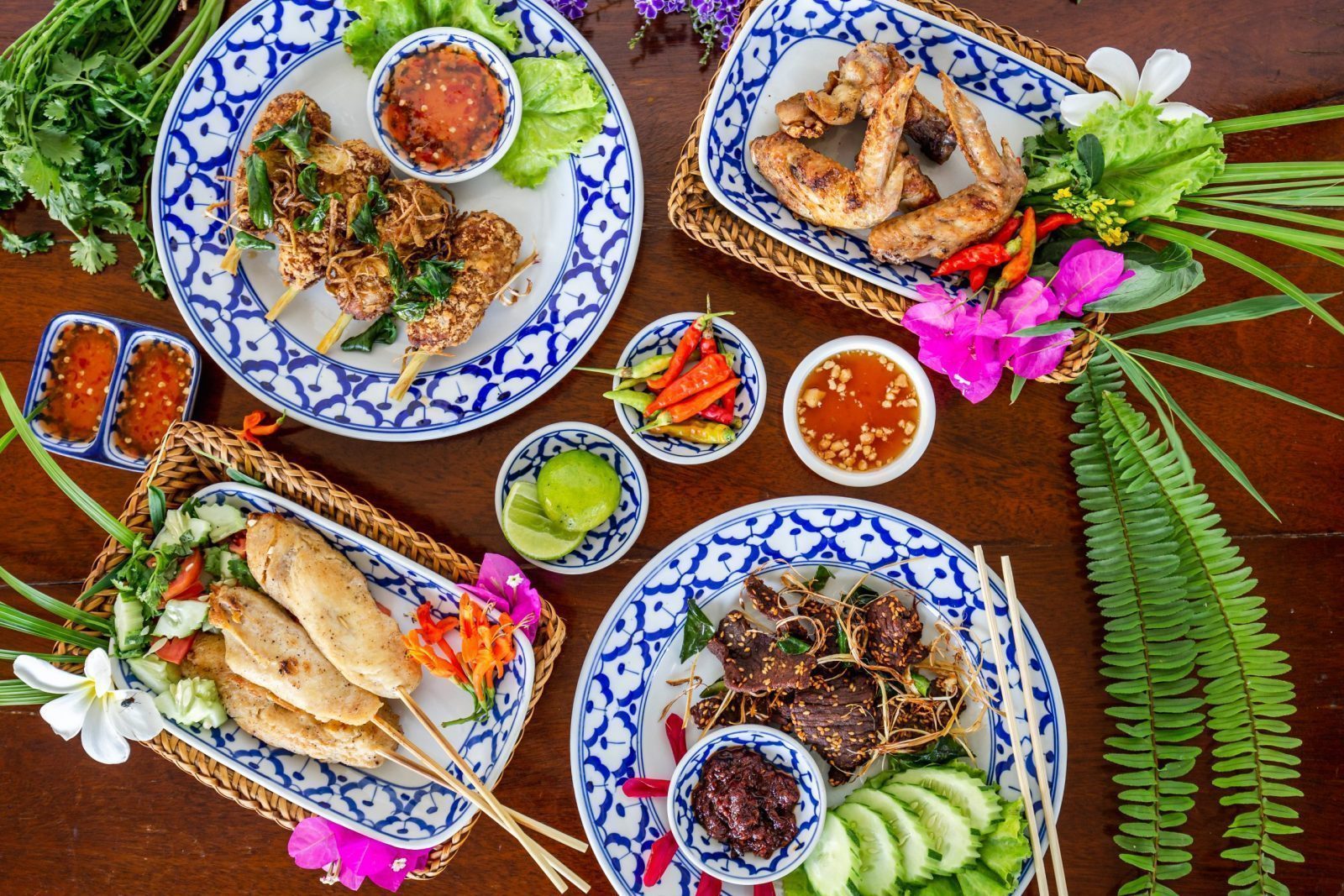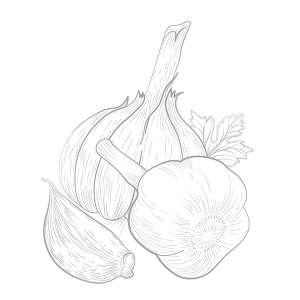 Our menus showcase both Lao and European influences, with a tempting selection of classic favorites and creative dishes for you to sample.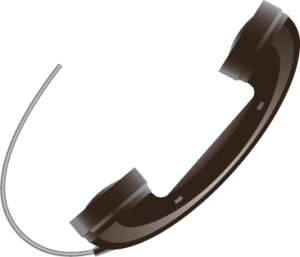 +856 (0)20 5695 5511‬