Cycling & Caving
Mountain bike through rice fields and wade through rivers amidst mountainous limestone scenery. Pass through villages next to the Nam Khouang River which are towered over by amazing peaks of up to 1400m high!
Difficulty: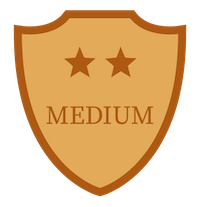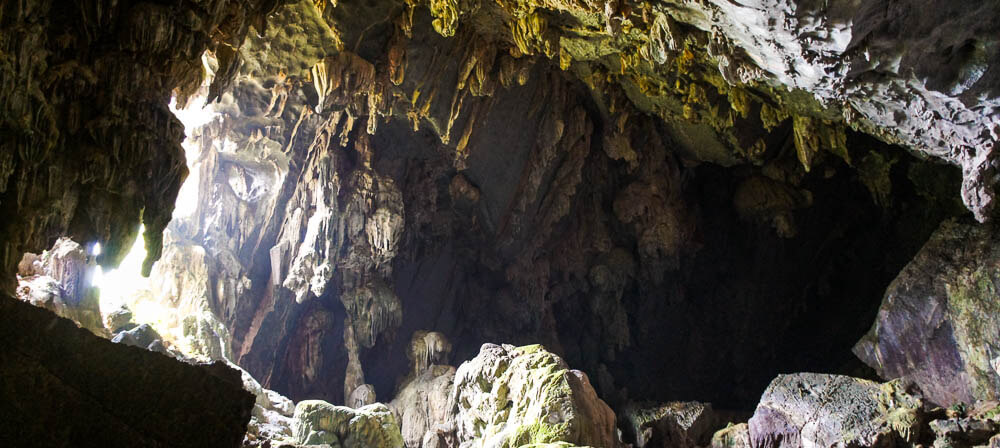 Full-day programme: Vang Vieng > Tham Poukham > Phonxay > Ban Nathong Tai > Vang Vieng
Depart from Vang Vieng and cross the Nam Song River via a bamboo bridge before starting off the day with exploring one of the most unusual caves in the area 'Tham Poukham' the amazing "Cave of the Golden Crab". After this we shall head off via mountain bike on a tour which covers approximately 26km through the karst range of the Nam Song & Vang Vieng. After reaching the far side of the ridge, a steep hike leads to the Tham Poukham Cave. Its hidden corridors are filled with an endless array of stalagmites and stalactites, underground lakes, deep wells and up to 80 m high chimneys!
Continuing westwards the trail gets increasingly rough as we follow the narrow valley of the Houay San stream until Pha Deng 'red cliff' comes into sight to the right. Depending on the season, the bikes may have to be carried a short distance across the muddy patches.
Continuing on we arrive in Phonxay the first village on the banks of the Nam Khouang. The road here continues south and runs beside the Nam Khouang; we follow it until the crossroads in Ban Nathong Tai where the road to the Nam Song Bridge is met which leads us back to Vang Vieng where a sunset drink by the river marks the end of a great cycling adventure.
Informations
Start
Riverside Boutique Resort at 8:00
End
Riverside Boutique Resort at 16:00
Cycling grade
2-3 easy
Trekking grade
2 - easy
Activities
Cycling and caving
What to bring
Torch, hat, sun cream, shoes to get wet, sarong for bathing and water for the day
What is included
Mountain bikes, English speaking guide, lunch, bridges and cave fees
Price Table
Duration
Price per person
Private surcharge per group, w/normal transport
Private surcharge per group, w/minivan
1
2
3
4
Cycling & Caving
Full day
$60
$44
$37
$30
$21
Upon request